Unleash Your Money Mindset
Take a listen to more conversations on shifting your mindest and transform your relationship with money
ON THE AIR – Guest Appearances with Bob
Learn more about Bob Wheeler's concept of The Money Nerve® by listening to the following interviews and discussions about finding financial freedom: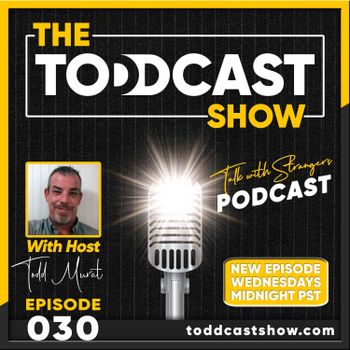 The Toddcast Show
2023 Tax Series
Bob shares that you don't have to be great with numbers to benefit from tax strategy. It's important to keep track of expenses, income, and other relative documents and data to be ready to file. This, in addition to setting the money aside from your income (if self employed or 1099) to pay your tax liability.
Kasey's Korner
Money Doesn't Grow on Trees: Financial Tips for Parents with Bob Wheeler
Bob Wheeler is an exciting CPA and CFO of The Comedy Store with a passion for helping others gain insights about how their emotions trigger financial decisions. He has written two books, The Money Nerve Navigating the Emotions of Money and Darius Wants a Dog, the first…
Fearless Freedom with Dr. G
Financial Therapy, Financial Trauma, and Financial Infidelity.
It's important we create the time and space to really connect with what brings us joy in life while learning to have a healthy relationship with money. Bob does offer 1:1 coaching, helps people with their taxes, leads workshops, and is available for speaking engagements.
Funny Money Podcast is an entertaining podcast covering money, finances, and investing. Join financial professionals and comedians Bob Wheeler and Sheldon Anderson for a humorous and enlightening conversation about stuff you wish you knew, but without these two guys, would be too boring to research on your own.
Money You Should Ask Podcast gets down to the nitty-gritty aspects of life, money, success, and abundance. Host Bob Wheeler connects with guests from all walks of life – from the average Joe to the outrageous celebrity – radiating his infectious curiosity around money and life. Take a listen as Bob delves deep into each guest's personal journey exploring money beliefs, money blocks, and their unique successes and challenges in life.